NETWORK and SATELLITE EVENT: Peer Mentoring Circles (PMC)
YOU ARE INVITED!
As a satellite event to the 2nd Workshop on Reserve and Resilience, we are forming a network of Peer Mentoring Circles (PMC) to provide early stage investigators (post-doctoral fellows, non-tenure faculty, and pre-tenure faculty) interested in Reserve and Resilience (R&R) research with a professional, connected, and supportive space in which they can:
Brainstorm with peers about the conceptual significance of R&R definitions
Determine practical utility to forthcoming proposals or scientific work
Nurture nascent ideas
Seek and share career advice and problem solve professional issues
Form long-term collaborations focused on testing and refining operational definitions of brain maintenance and cognitive reserve in aging and dementia.
Central to the success of a PMC are the ideas that:
participants have both something to give and something to gain from the relationship (Bussey-Jones 2006)
there is no one leader or head of the circle
Therefore, participants should come prepared to help develop the community of their PMC and be active members (more information about PMCs can be found here).
The first virtual meeting was held Monday, September 21, 2020, at 10am US ET. Review the session at the bottom of this page.
In this meeting, we briefly introduced participants to the concept of PMCs and then participants migrated to smaller virtual meeting rooms for their first PMC discussion. Afterwards, participants reconvened and representatives from each PMC summarized discussion points raised in their group and generated topics for discussion and goals to guide ongoing group activities. Each PMC will convene via webinar once a month to conduct semi-structured discussions that support the goals of their PMC.
A second satellite event will be held following the 3rd R&R Workshop, in which all members will reconvene to share experiences and accomplishments and goals for future PMC meetings.
As organizers of the initial meeting, we hope to be able to create the initial space from which each PMC can develop independently into a group that empowers ESIs to form new, supportive R&R collaborations and contribute to the evolution of R&R definitions and research by generating improved/new definitions of brain maintenance and cognitive reserve.
We invite you to register below and join this network. Please contact Joseph McQuail or Teal Eich with any questions regarding the PMC.
Thank you!
SESSION
PLENARY
Introduction to Peer Mentoring Circles and Reserve & Resilience
BREAKOUTS
1. How recently proposed R&R definitions could enrich ongoing and forthcoming work
2. Whether additional clarification or articulation of R&R definitions is required to support a broader range of new research
3. Propose ideas (for manuscripts or grant applications) that apply/extend R&R definitions where peer support could enhance career success (publication, grant award)
4. Identify areas where support for ESIs conducting research on R&R topics is lacking and propose solutions
PMC Liaisons will take notes for report
PLENARY
PMC Reports:
Each PMC Liaison presents one slide (5 minutes) with 3 critical questions/goals to be addressed within the PMC in the forthcoming year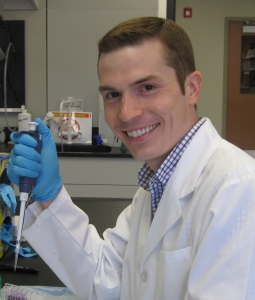 JOSEPH McQUAIL
Assistant Professor, University of South Carolina School of Medicine
Y
JOSEPH McQUAIL
Assistant Professor, University of South Carolina School of Medicine
Joseph McQuail is a behavioral neuroscientist who integrates cognitively defined rodent models with cutting edge biochemical, molecular and pharmacological techniques to determine how lifespan factors influence brain function and memory at advantaged ages.
His research focuses on how stressful experiences or distinctive dietary regimens modify synapse biochemistry and interact with aging to affect executive and mnemonic functions. Central to the aims of this research is the identification of modifiable factors and neural mechanisms that can promote cognitive reserve and confer resilience against memory loss at advanced ages.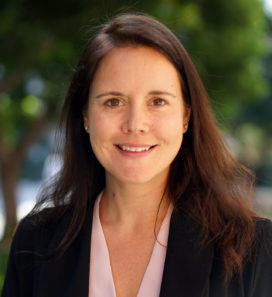 TEAL EICH
Assistant Professor, USC Davis School of Gerontology
TEAL EICH
Assistant Professor, USC Davis School of Gerontology
Teal Eich is a cognitive neuroscientist whose research explores age-related changes to memory and executive functions. She is particularly interested in understanding how R & R factors interact with morphological changes to neuroanatomy to affect the ability to successfully inhibit information across different levels (during response, when selectively attending to stimuli, and in memory), and how these processes affect older adult's ability to learn new information and maintain old information.
She uses behavioral and neuroimaging methods to explore these topics in healthy younger and older adults, and in individuals at risk for developing neurologic disorders including Alzheimer's Disease based on biologic and genetic risk factors.