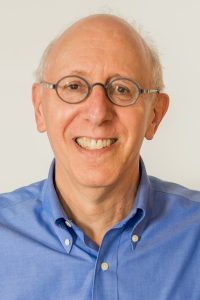 Yaakov Stern, PhD, (Workshop Chair) is Chief of the Cognitive Neuroscience Division, Department of Neurology and Professor of Neuropsychology, Gertrude H. Sergievsky Center and Taub Institute for Research on Alzheimer's disease and the Aging Brain at Columbia University Medical Center.
Dr. Stern's research focuses on cognition in normal aging and diseases of aging, particularly AD. A strong theme of his research has been exploring individual differences in task performance in general and more specifically the reason why some individuals show more cognitive deficits than others in the face of brain insult. This has led to the cognitive reserve hypothesis, which provides rationale for intervening to improve cognitive aging.
Dr. Stern has provided some of the earliest epidemiologic evidence and developing the theory of cognitive reserve, differentiating it from other important concepts such as brain reserve and brain maintenance. His lab is involved in several ongoing, large scale imaging studies of cognition in normal aging, studies of heterogeneity of AD and epidemiologic studies of aging, AD incidence and progression.
Dr. Stern's research approach includes classic neuropsychological and cognitive experimental techniques, with strong focus on functional imaging.
Marilyn Albert, PhD
Executive Committee Member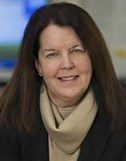 Marilyn Albert, PhD, is Professor of Neurology and Director of the Division of Cognitive Neuroscience in the Department of the Neurology at the Johns Hopkins University School of Medicine. She is also the Director of the Johns Hopkins Alzheimer's Disease Research Center.
Her research focuses on understanding the cognitive and brain changes in aging and neurodegenerative disorders such as AD. Dr. Albert's research aims to identify the relationship between biomarkers based on imaging, cerebrospinal fluid, blood and genetics to cognitive changes and the early diagnosis of AD.  Her research was the first to show the characteristic feature of delayed recall in AD.
Dr. Albert's work on the examination of risk and protective factors in progression from normal cognition to mild cognitive impairment incorporates the important concept of cognitive reserve. More recently her work has combined longitudinal studies with biomarkers and cognitive test scores to characterize the progression across the AD continuum.
Carol Barnes, PhD
Executive Committee Member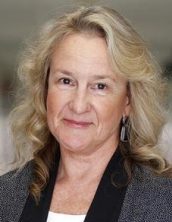 Carol Barnes, PhD, is a Regents Professor in the Departments of Psychology, Neurology and Neuroscience, the Evelyn F. McKnight Endowed Chair for Learning and Memory in Aging, Director of the Evelyn F. McKnight Brain Institute, and Director of the Division of Neural Systems, Memory & Aging at the University of Arizona, Tucson, AZ. Dr. Barnes is past-president of the 38,000 member Society for Neuroscience, an elected member of the National Academy of Sciences, Fellow of the American Association for the Advancement of Science, and an Elected Foreign Member of the Royal Norwegian Society of Sciences and Letters. She is recipient of the 2013 Gerard Prize in Neuroscience and the 2014 American Psychological Association Award for Distinguished Scientific Contributions.
She earned her B.A. in psychology from the University of California at Riverside, and her M.A. and Ph.D. from Carleton University in Ottawa, Canada. She did postdoctoral training in neuropsychology and neurophysiology in the Department of Psychology at Dalhousie University, The Institute of Neurophysiology, University of Oslo, and in the Cerebral Functions Group at University College London. The central goal of Dr. Barnes' research program is to understand how the brain changes during the aging process and what the functional consequences of these changes are on information processing and memory. Her research program involves behavioral, electrophysiological and molecular biological approaches to the study of young and aged rodents and non-human primates. This work provides a basis for understanding the basic mechanisms of normal aging in the brain and sets a background against which it is possible to assess the effects of pathological changes such as Alzheimer's disease. Some current work also includes an assessment of therapeutic agents that may be promising in the alleviation or delay of neural and cognitive changes that occur with age. Dr. Barnes has written 273 articles in the area of memory changes during normal aging and their possible neurobiological correlates.
David Bartrés-Faz, PhD
Panelist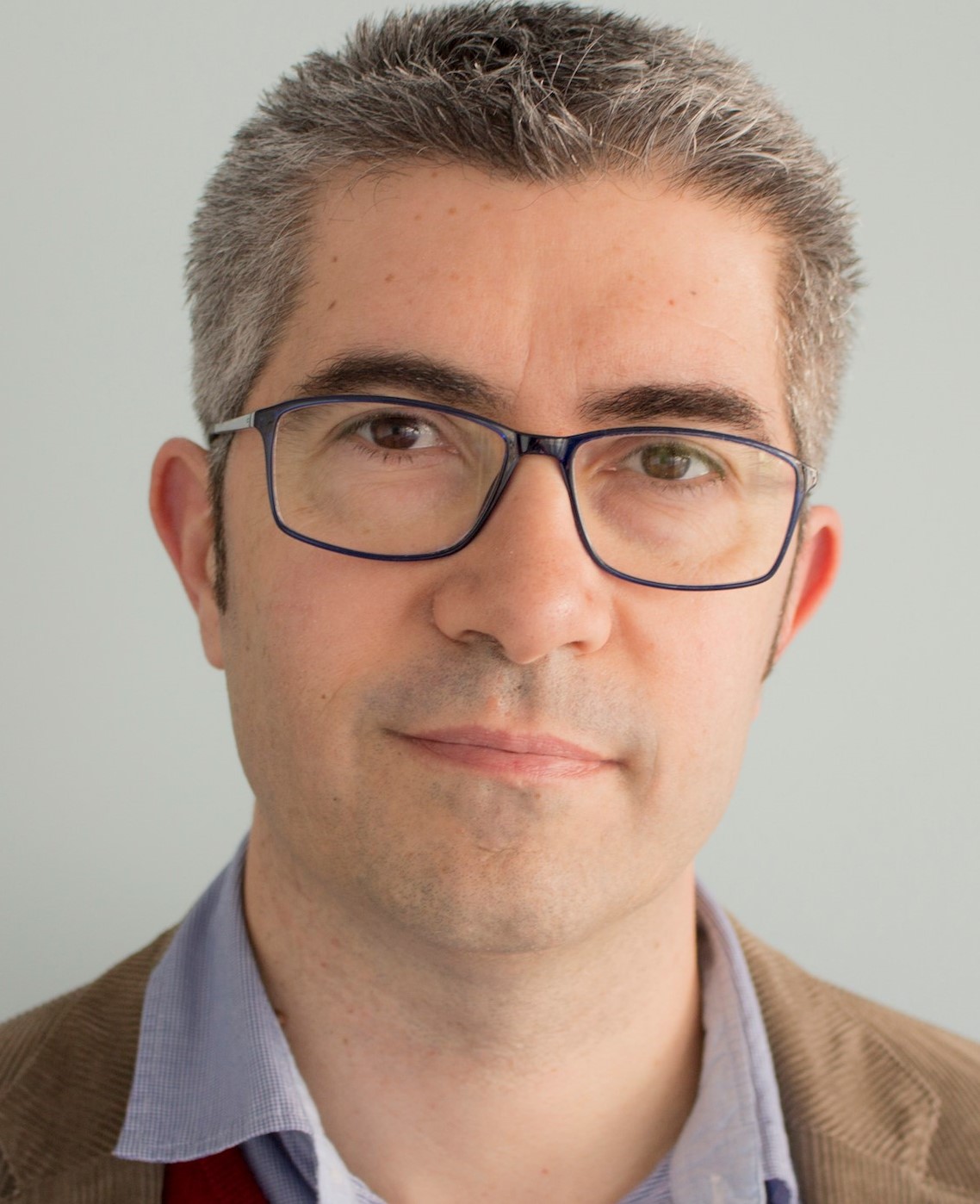 David Bartres-Faz, PhD, is Associate Professor at the Department of Psychiatry and Clinical Psychobiology, Faculty of Medicine, University of Barcelona.
His research interests are mainly focused on the study of cognitive and brain aging and early stages of dementia. He uses data from neuropsychological testing, biomarker information as well as structural and functional MRI and non-invasive brain stimulation techniques (transcranial magnetic stimulation, transcranial direct current stimulation).
Jennifer Bizon, PhD
Panelist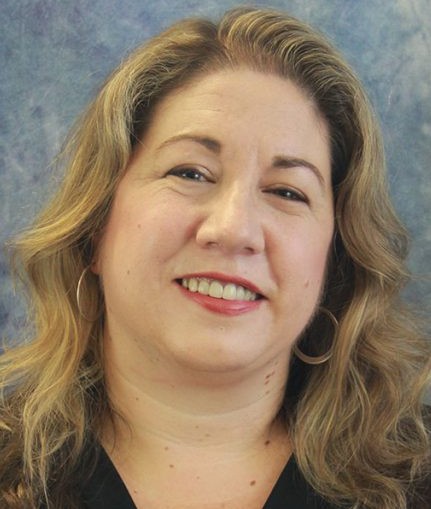 Jennifer Bizon, PhD, is a Professor of Neuroscience in the Department of Neuroscience (with joint Appointment in Department of Psychiatry) at the University of Florida.
Her lab researches how the brain's structure and neurochemistry change with age, particularly how the brain effectively adapts for loss of function due to aging. 
Dr. Bizon's NIH-funded research program is broadly focused on determining the neural processes that support memory and executive functions and that contribute to the decline of these functions across the lifespan. Using rodent models, her laboratory employs an integrative approach that combines cognitive assessments with cellular, molecular, and pharmacological methodologies.
Sylvie Belleville, PhD
Session Chair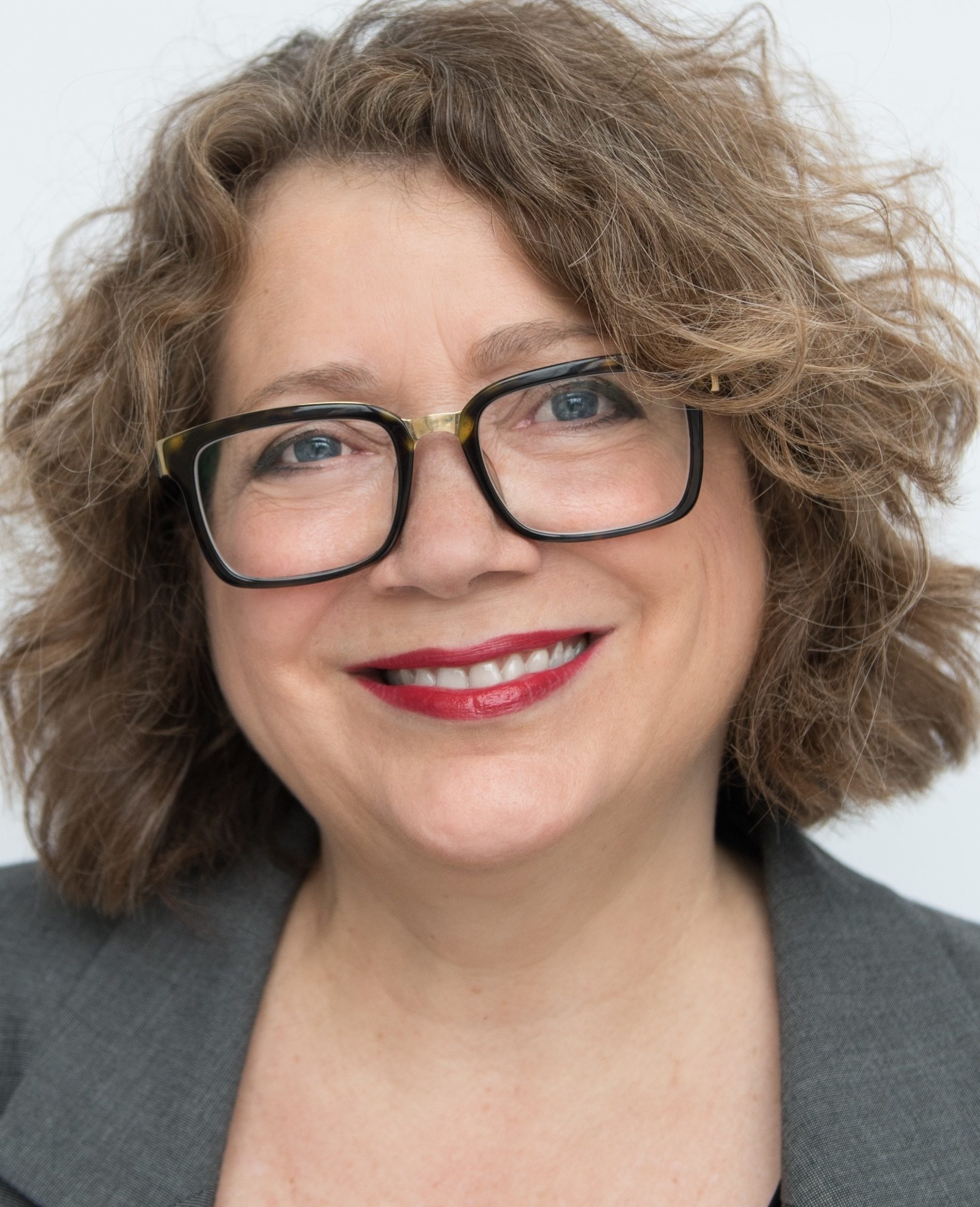 Sylvie Belleville, PhD, is Full professor at the Psychology Department of University of Montreal and holds the Canada Research Chair on Cognitive neuroscience of aging and brain plasticity. She is Director of the Research Center of the Institut Universitaire de Gériatrie de Montréal, which is the largest francophone Research center on aging.
She is well known for her studies on the neuropsychology of memory in aging and dementia and has contributed to a better understanding of the neuropsychological deficits found in persons with very early signs of Alzheimer's disease (or mild cognitive impairment). She has developed an important research program related to cognitive training in healthy aging and mild cognitive impairment and to processes of compensation and plasticity in older adults with or without cognitive deficit.
She has more than 180 peer-reviewed publications. Her research is supported by grants from all major Quebec and Canadian grant agencies including the Canadian Institutes of Health Research (CIHR) Foundation grant. She is member of the Advisory board of the CIHR Institute of Aging, head of the Québec Consortium Québécois for early identification of Alzheimer's disease (CIMA- Q) and leader of the national team "Cognitive intervention and brain plasticity, Team 10" for the Canadian Consortium on Neurodegeneration in Aging.
She received the Adrien Pinard Prize of the Quebec Psychology Research Society (SQRP) and Professional Prize of the Quebec Psychologist Association (OPQ) in recognition of her contribution.
Roberto Cabeza, PhD
Executive Committee Member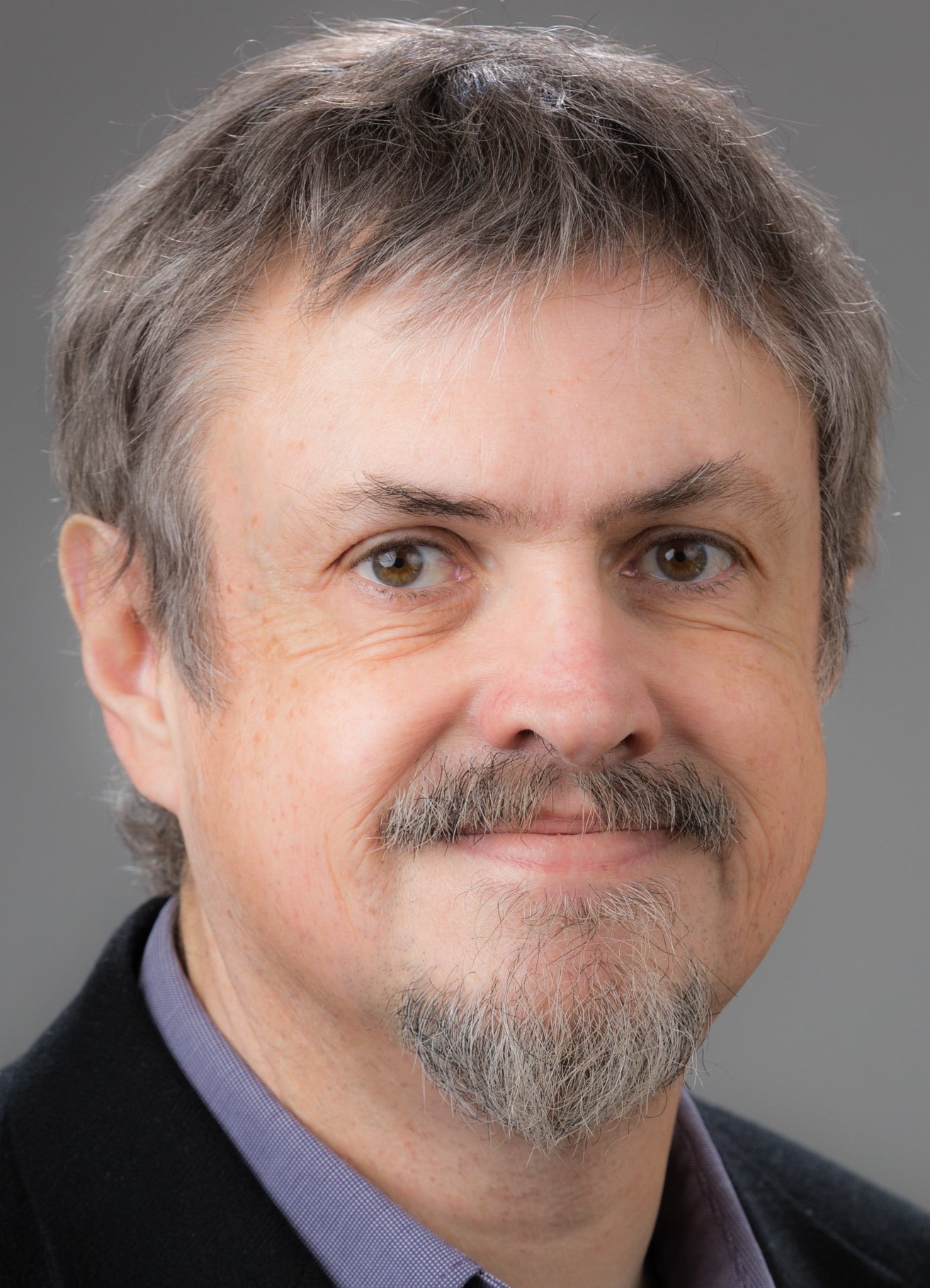 Roberto Cabeza, PhD, is Professor at the Department of Psychology of Neuroscience of Duke University, where he is also Core Member of the Center for Cognitive Neuroscience and Senior Fellow of the Center for Aging and Human Development.
Dr. Cabeza has over 20 years of experience in neuroimaging of episodic memory and aging. His laboratory uses functional MRI (fMRI), diffusion tensor imaging (DTI), electro-encephalography (EEG), and transcranial magnetic stimulation (TMS). Using these various techniques, his laboratory investigates compensatory mechanisms in the aging brain, including the phenomena that older adults tend to show more bilateral and more frontal activation patterns than younger adults. Dr. Cabeza and his students also examine age-related deficits in white-matter and their impact on functional brain activity and connectivity. They also study the effects of aging on the neural mechanisms of memory processes, including recollection, source memory, false memory, emotional memory, and autobiographical memory.
Currently, Dr. Cabeza's laboratory is using sophisticated network and representational analyses to examine age effects on cognitive abilities, including decision making, and examining the use of cognitive training and TMS to enhance cognition in older adults. Dr. Cabeza's work has direct implications for understanding individual differences in cognitive abilities among older adults, including those related to pathological processes such as Alzheimer's Disease
Emrah Düzel, MD
Panelist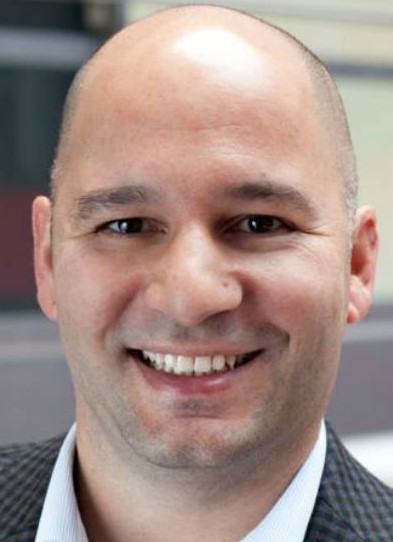 Emrah Düzel, MD, is Professor of Cognitive Neurology and Director of the Institute of Cognitive Neurology and Dementia Research at the Otto-von-Guericke University Magdeburg.  He is also part of the German Center for Neurodegenerative Diseases (DZNE), Magdeburg site as well as part-time Professor of Cognitive Neuroscience and Group Leader at the University College London, Institute of Cognitive Neuroscience.
He was trained as a neurologist in Bonn and Magdeburg has a long-standing interest in the functional anatomy of human memory networks, neuromodulatory circuits, their alterations in aging and neurodegeneration and their scope for plasticity.
Dr. Düzel coordinates the German National Neuroimaging Network within the German Center for Neurodegenerative Diseases (DZNE) which strategically unifies imaging efforts across eight German universities and DZNE sites (Magdeburg, Bonn, Berlin, Tübingen, Munich, Rostock, Dresden, Göttingen). His research goal is to improve the diagnosis and therapy of cognitive dysfunction in old age and in neurodegenerative conditions.
Michela Gallagher, PhD
Panelist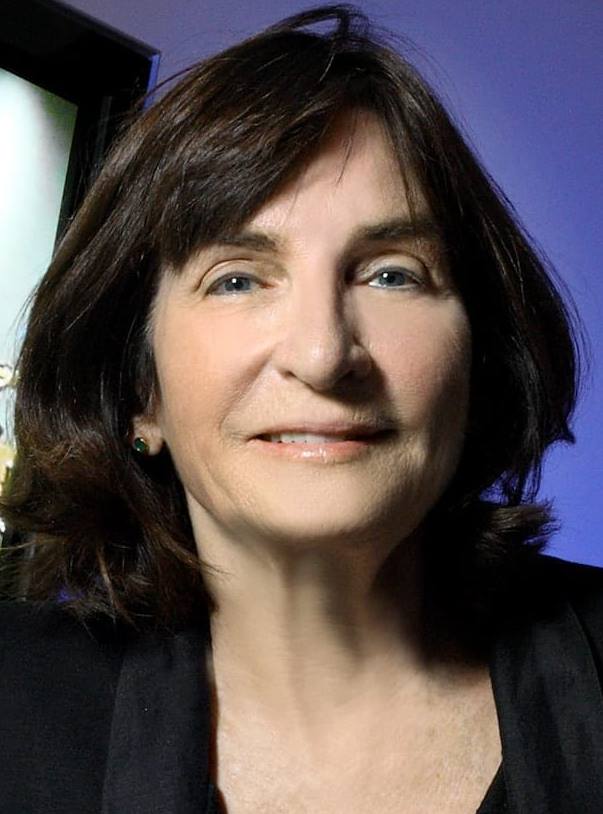 Michela Gallagher, PhD, is a Krieger-Eisenhower Professor of Psychology and Neuroscience at Johns Hopkins University. Dr. Gallagher's work is focused on bridging from basic science to clinical research, including the development of therapeutics. At Johns Hopkins she chaired the Department of Psychological and Brain Sciences from 2000 to 2007 and currently serves on the advisory committees for the Johns Hopkins Alzheimer's Disease Research Center and the Kavli Institute for Neuroscience Discovery.

 
In 2008, Dr. Gallagher founded AgeneBio, Inc., which is developing therapeutics for unmet needs in Alzheimer's as well as other indications. Prior to joining Johns Hopkins in 1997, Dr. Gallagher rose through the faculty ranks at University of North Carolina at Chapel Hill, where she was the Kenan Professor of Psychology. She earned her PhD in Physiological Psychology from University of Vermont and in 1968 earned her undergraduate degree from Colgate University.
Changiz Geula, PhD
Panelist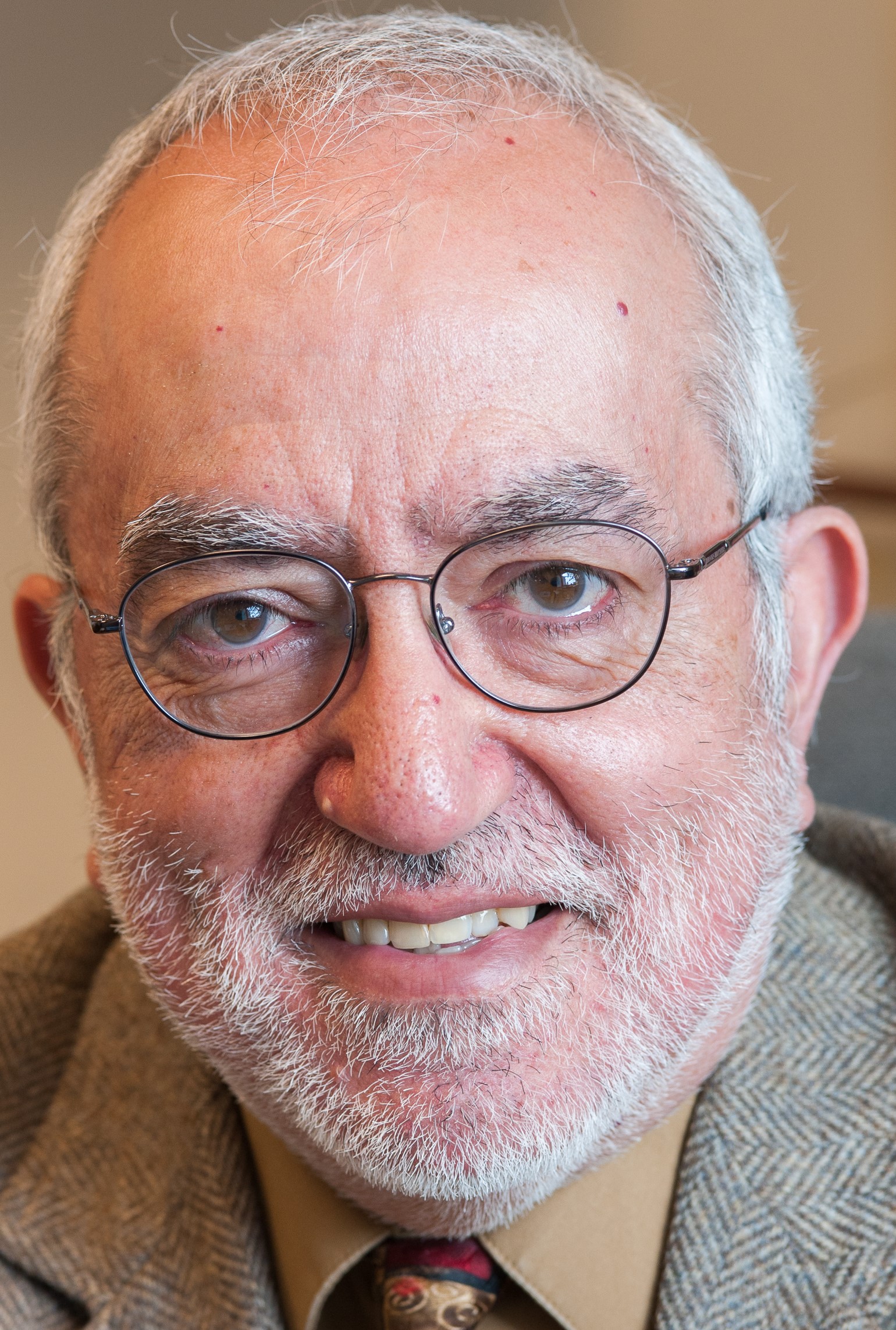 Changiz Geula, PhD, is Research Professor of Neuroscience at the Mesulam Cognitive Neurology and Alzheimer's Disease Center and at the Department of Cell and Molecular Biology, Northwestern University, Feinberg School of Medicine, Chicago, IL.
Dr. Geula is Director of the Laboratory for Cognitive and Molecular Morphometry, with a major focus on aging of the human brain and the pathobiology of dementias. Among the many research questions pursued at Dr. Geula's laboratory, two directly address the aging process in the human brain:
(1) What age-related changes in the normal brain confer vulnerability to neurodegeneration and development of dementia?
(2) What factors contribute to exceptional cognitive capacity in old age (Northwestern SuperAging Project)?
Timothy Hohman, PhD
Panelist
Timothy Hohman, PhD, is an Assistant Professor of Neurology and a cognitive neuroscientist at the Vanderbilt Genetics Institute. He received his doctoral degree in neuroscience from American University focusing on cognitive and neural changes during normal aging. He also completed a fellowship as part of the National Institutes of Health Graduate Partnership Program in the Laboratory of Behavioral Neuroscience at the National Institute on Aging.
He completed his postdoctoral training at Vanderbilt University in the Center for Human Genetics Research where he applied neuroimaging and neuropsychological measures as quantitative endophenotypes in genetic analyses of Alzheimer's disease.

Dr. Hohman's research leverages advanced computational approaches from genomics, proteomics, and neuroscience to identify novel markers of Alzheimer's disease risk and resilience.
Matt Huentelman, PhD
Panelist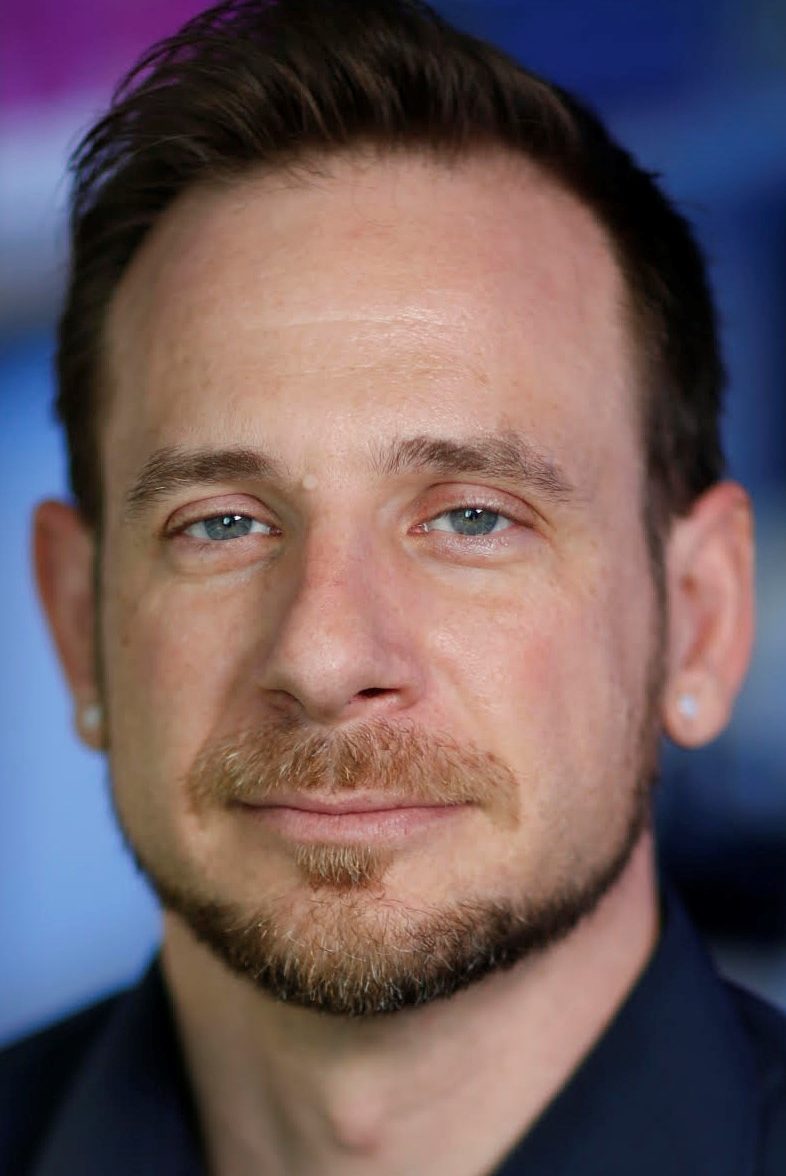 Matt Huentelman, PhD, is a Professor in the Neurogenomics Division at the non-profit Translational Genomics Research Institute (or "TGen") in Phoenix, Arizona. His research interests center on the investigation of the molecular basis of human central and peripheral nervous system health and disease. His team studies rare neurological disease (both pediatric and adult onset), successful cognitive aging, and Alzheimer's disease (focused on early intervention through the enhancement of memory). His current research focuses on the development of large, electronic, distributed human research cohorts to empower the study of the various factors associated with differing rates of cognitive change across time. The ultimate goal of this is to personalize our medical approach to aging and enable the individualized optimization of brain health in order to facilitate successful aging – this concept is termed "Precision Aging".
Dr. Huentelman joined TGen in July of 2004 after completing his doctoral work at the University of Florida's Department of Physiology and Functional Genomics at the McKnight Brain Institute. His undergraduate degree is from Ohio University's Department of Chemistry and Biochemistry at Clippinger Laboratories. Dr. Huentelman's career includes visiting researcher fellowships in Moscow, Russia at the MV Lomonosov Moscow State University "Biology Faculty" and in the United Kingdom at the University of Bristol's Department of Physiology. His research is supported in part by the National Institutes of Health, the Department of Defense, the Arizona Community Foundation, the Institute for Mental Health Research, Science Foundation Arizona, the Flinn Foundation, and the American Heart Association.
William Jagust, MD
Panelist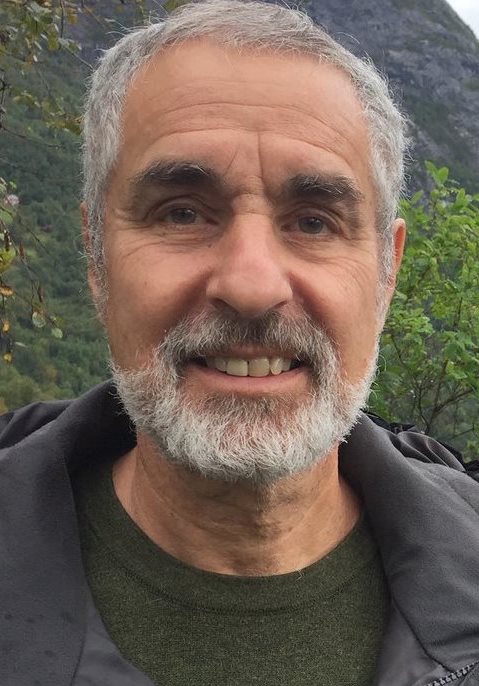 William Jagust, MD, is a Professor of Public Health and Neuroscience at the University of California, Berkeley, and a Faculty Senior Scientist at Lawrence Berkeley National Laboratory. His career has been focused on understanding the aging brain, and particularly the borderland between normal cognitive aging and Alzheimer's disease. His laboratory has pioneered in the use of multimodal imaging to understand brain aging and Alzheimer's disease, employing positron emission tomography (PET) to measure amyloid and tau proteins in the brain, and magnetic resonance imaging (MRI) to investigate how these protein aggregates affect neural function and brain structure.
He has served on editorial boards of major journals, advisory boards to the National Institute on Aging, and he currently heads the PET core of the Alzheimer's Disease Neuroimaging Initiative, a 60-center multi site study of imaging in AD. He is a recipient of the 2013 Potamkin Prize for Research in Pick's, Alzheimer's and Related Diseases.
Richard Jones, PhD
Panelist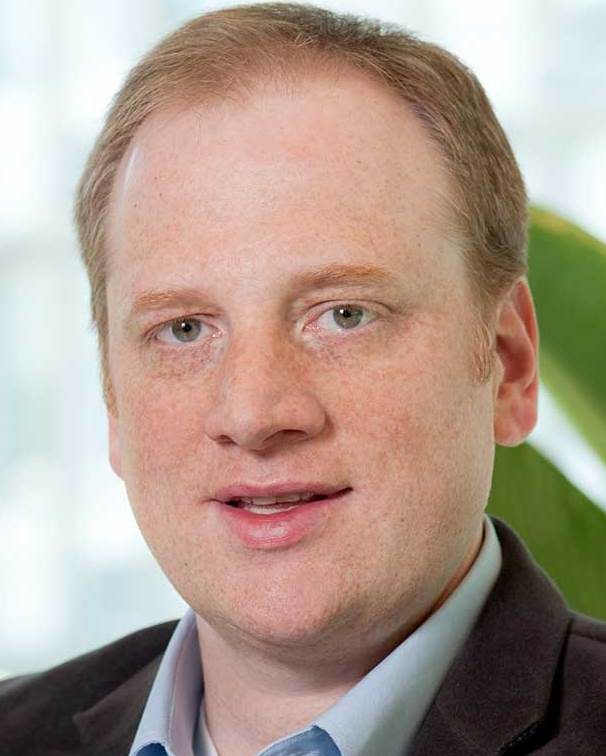 Richard Jones, PhD, is an epidemiologist with a substantive research interest in cognitive aging, dementia, delirium and aging and mental health. He conducts research in cognitive aging and cognitive or brain reserve. He has special interest in the effect of environmental and experiential influences on adult cognitive development.
His main methodologic research is directed at the application of psychometric and latent variable models such as item response theory and structural equation models in the area of mental and cognitive health and aging. Dr. Jones is also the Director of the Quantitative Science Program of the Department of Psychiatry and Human Behavior, and the Department of Neurology. He serves as senior associate editor for Alzheimer's & Dementia: Diagnosis and Disease Monitoring, biostatistics editor for Alzheimer's & Dementia, and as an assistant editor for biostatistics at the Journal of the American Geriatrics Society.
Catherine Kaczorowski, PhD
Panelist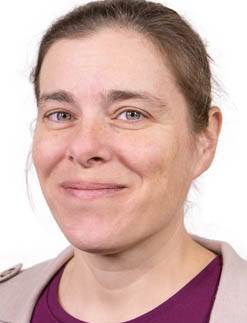 The Kaczorowski lab seeks to identify genetic factors and molecular mechanisms controlling resilience to brain aging and Alzheimer's Disease (AD) using a large cohort of mice specifically designed to best model the genetic and phenotypic variation of human populations. The group leverages multi-scale mouse and human datasets, and validation studies in murine models, we have proof-of-concept data showing that our innovative strategy can accelerate discovery of novel genetic variants and mechanisms that are highly relevant to the development of resilience to normal brain aging and AD. Their recent publications in Neuron, Aging Cell and Neurobiology of Aging serves as an example of our workflow and cross-species translation. This work gained national attention at a press conference on aging at the Society for Neuroscience meeting in Chicago, and was covered in a piece "Can Common Genetic Variation in Mice Nail Genes of Aging, Alzheimer's?" in Alzforum.
The proposed research uses an interdisciplinary approach designed to make a major impact on research in the fields of resilience, neural plasticity, learning & memory, aging and AD. My more than 15 years of experience conducting research in the fields of learning and memory, neural plasticity, cognitive aging and Alzheimer's Disease (AD) at multiple levels of analysis (e.g. behavioral, forward genetics, in vivo and in vitro electrophysiology, high-throughput proteomics, genome-wide transcriptome profiling and bioinformatics) are the basis of my suitability toconsult on the current project.
William Kremen, PhD
Session Chair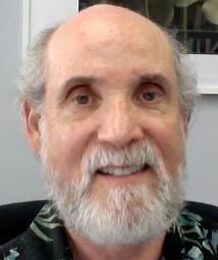 William Kremen, PhD, received his doctorate in Clinical Psychology from Boston University in 1990. He was faculty member at Harvard Medical School and UC Davis before joining the faculty at UCSD in 2003.
He is Director of the Twin Research Laboratory in the Department's Center for Behavioral Genomic, a faculty member of the Stein Institute for Research on Aging and the San Diego State/UCSD Joint Doctoral Program in Clinical Psychology, and a scientific member of the VA San Diego Center of Excellence for Stress and Mental Health (CESAMH). He oversees the Vietnam Era Twin Study of Aging (VETSA) projects, wave 1 of which is a publicly available research resource consisting of neuropsychological, biomedical, and neuroimaging data.
Thomas Montine, PhD
Panelist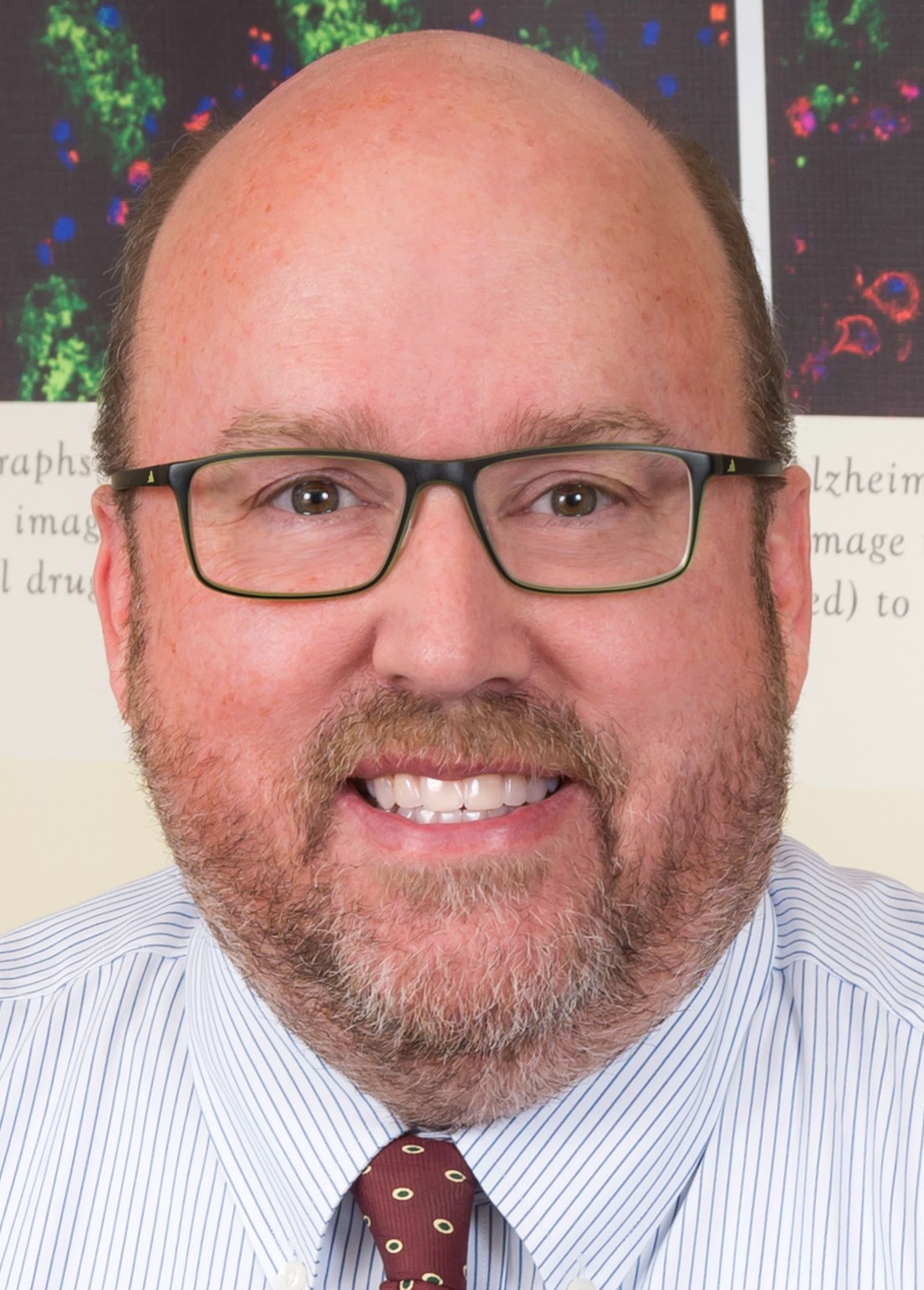 Thomas Montine, PhD, received his education at Columbia University (BA in Chemistry), the University of Rochester (PhD in Pharmacology), and McGill University (MD and CM). His postgraduate medical training was at Duke University, and he was junior faculty at Vanderbilt University where he was awarded the Thorne Professorship in Pathology. In 2002, Dr. Montine was appointed as the Nancy and Buster Alvord Endowed Professor in Neuropathology and Director of the Division of Neuropathology at the University of Washington. In 2010, Dr. Montine was appointed Chair of the Department of Pathology at the University of Washington, and in 2012 he became Director of the University of Washington Alzheimer's Disease Research Center. In 2016, Dr. Montine was appointed Chair of the Department of Pathology at Stanford University. He is the founding Director of the Pacific Northwest Udall Center, now the Pacific Udall Center since his appointment at Stanford University, one of 9 NINDS-funded Morris K. Udall Centers of Excellence for Parkinson's Disease Research.
Dr. Montine is also among the top recipients of NIH funding for all Department of Pathology faculty in the United States. He was the 2015 President of the American Association of Neuropathologists, and led or co-led recent NIH initiatives to revise diagnostic guidelines for Alzheimer's disease (NIA), develop research priorities for the National Alzheimer's Plan (NINDS & NIA), and develop research priorities for Parkinson's Disease (NINDS). The Montine Laboratory focuses on the structural and molecular bases of cognitive impairment with the goal of defining key pathogenic steps and thereby new therapeutic targets. PubMed lists 535 publications for Dr. Montine. Google Scholar calculates Dr. Montine's citations as > 38,000, his i-10 index as 355, and his H-Index as 98. NIH calculates (1995-2017) Dr. Montine's weighted relative citation ratio as 2041.
Dan Mungas, PhD
Panelist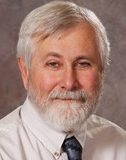 Dan Mungas, PhD, is a recognized authority in the diagnosis and treatment of senile dementia and Alzheimer's disease. He provides neuropsychological assessment services for a broad range of ages and presenting problems.
Dr. Mungas is the principal investigator for the Sacramento Alzheimer's Research Center of California and is also working on a research grant to develop English and Spanish neuropsychological tests for the elderly.
Lars Nyberg, PhD
Panelist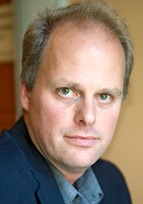 Lars Nyberg, PhD, is a professor of neuroscience at Umeå University (Radiation Sciences & Integrative Medical Biology). He serves as the Director of Umeå Center for Functional Brain Imaging (UFBI).
His research focus is to use brain-imaging techniques to examine memory functions in healthy and diseased individuals.
One of the research projects that he is working on is the Betula Study. The project's objective is to study how memory functions change during adult life to determine risk factors for dementia and early signs of dementia. The results from the project show that there are strong genetic contributions to differences in memory and that these map on to structural and functional brain changes.
Denise Park, PhD
Panelist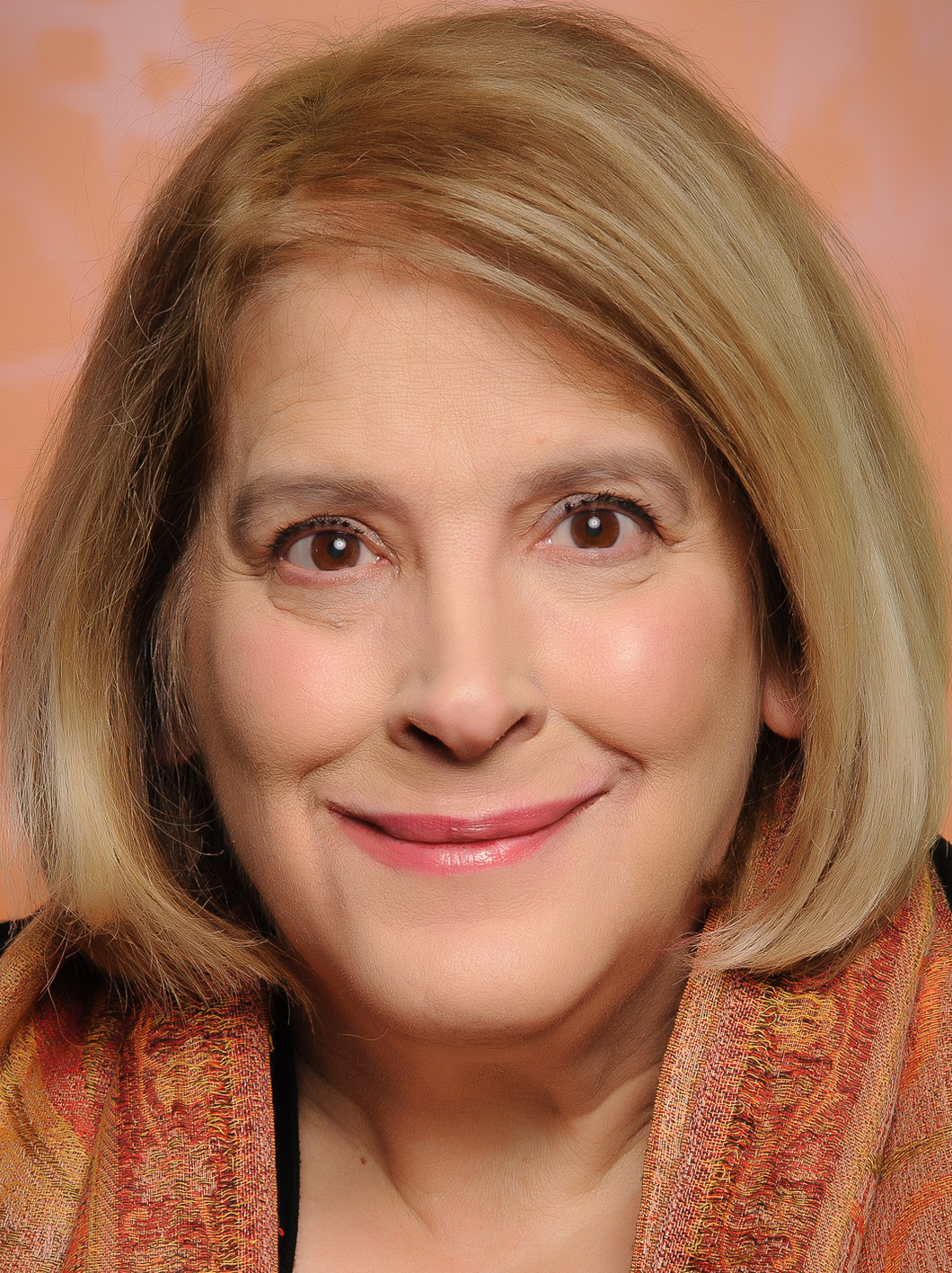 Denise Park, PhD, received her doctorate from the State University of New York at Albany. She joined UT Dallas in 2008 and was Founding Director of the Center for Vital Longevity. Presently, she is the Distinguished University Chair in Behavioral and Brain Sciences, and a University of Texas Regents' Research Scholar, as well as Director of Research at the Center. Prior to joining UT Dallas, she held tenured appointments as Professor of Psychology at the University of Georgia, the University of Michigan, and the University of Illinois.
Dr. Park is a fellow of the American Association for the Advancement of Science. She received the APA Distinguished Contribution Award in the Psychology of Aging, chaired the Board of Scientific Affairs of the APA, and was elected to the Board of Directors of the APS. She has chaired two NIH study sections and received a prestigious NIH MERIT Award for her research on the aging mind, an award made to less than 5% of all NIH grantees. She is past president of the Division of Adult Development and Aging of the American Psychological Association and has served as Chair of the Scientific Advisory Board of the Max Planck Institute for Human Development in Berlin. She recently received the Distinguished Mentor Award from Division 20 of the APA.
Her primary research interest is focused on the study of the aging mind. She directs the Dallas Lifespan Brain Study which is a large longitudinal study that assesses changes in the aging brain and relates these changes to brain activity and cognitive function. She is particularly interested in isolating a neural footprint during middle age that predicts who will age well cognitively and who will not and has done extensive work on the role of amyloid deposition in healthy adults.

Peter Rapp, PhD
Executive Committee Member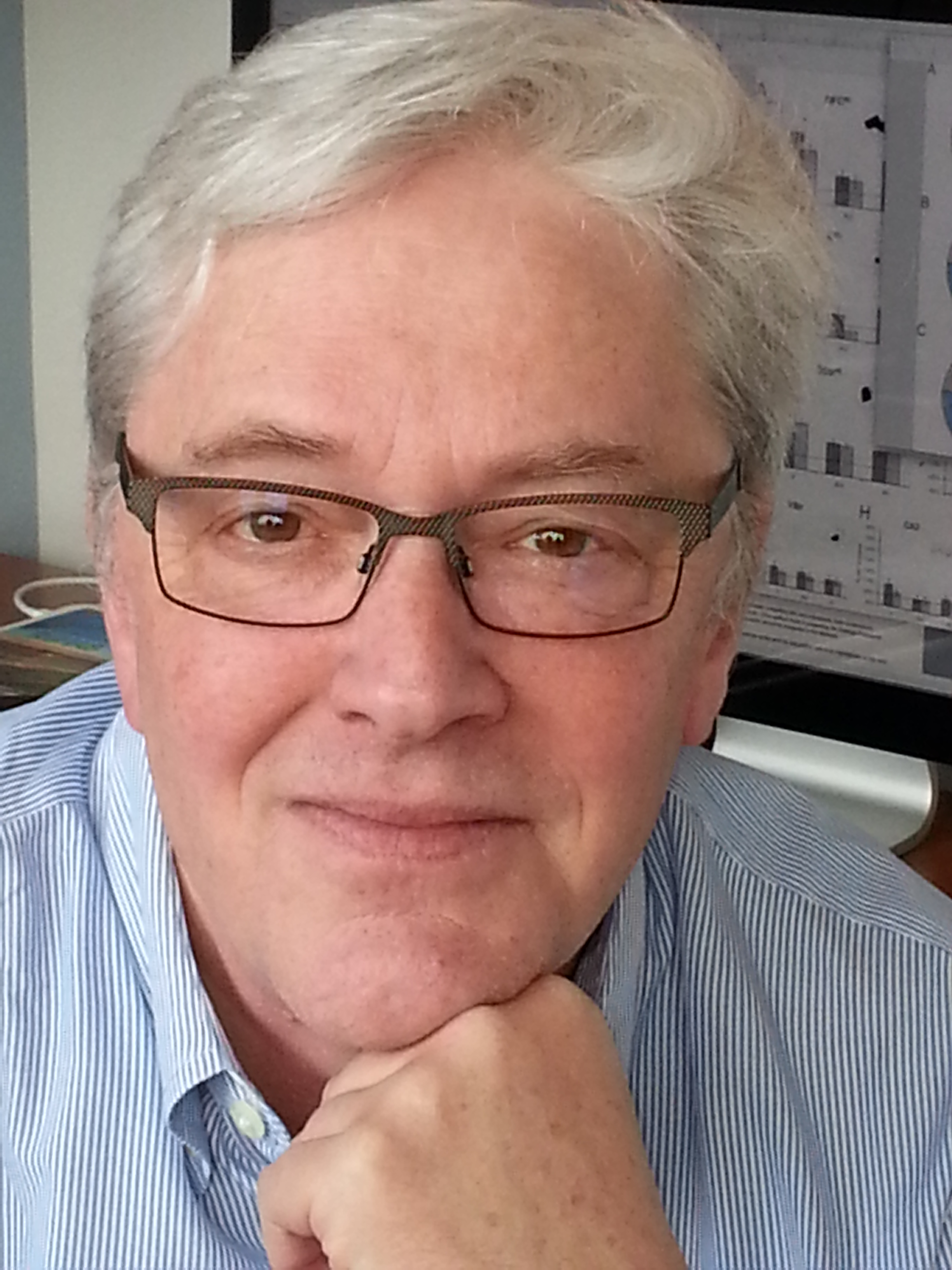 Peter Rapp, PhD, is Chief of the Neurocognitive Aging Section and Senior Investigator in the Laboratory of Behavioral Neuroscience at the National Institute on Aging (NIA) Intramural Research Program. His research centers on the cognitive and neurobiological effects of aging in preclinical animal models including rats and monkeys.
Dr. Rapp is well known for establishing a widely used rat model of cognitive aging and advancing a non-human primate model of cognitive aging. In the preclinical animal models, Dr. Rapp's research recognized that neuron death is neither a consequence of aging, nor required for the age-related cognitive impairment and therefore the relative changes in cognitive aging is subtle rather than dramatic neuron loss.
Advancing his research, Dr. Rapp has active collaborations which have identified key neurobiological signatures of age-related cognitive impairments. His body of work suggests that successful healthy cognitive aging arises from a process of neuroadaptation that could lead to interventions towards effective aging.
George Rebok, PhD
Panelist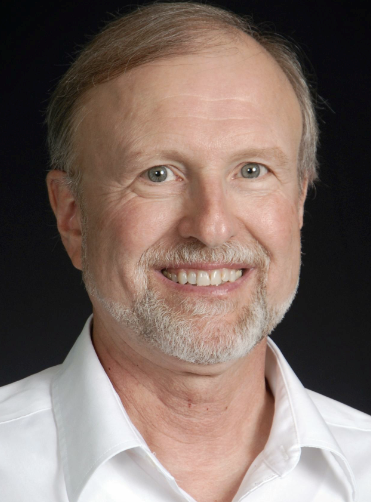 George Rebok, PhD, is a Professor at the Johns Hopkins University Bloomberg School of Public Health, and holds joint faculty appointments in the Department of Psychiatry and Behavioral Sciences at the Johns Hopkins School of Medicine, the Johns Hopkins Center on Aging and Health, and the Center on Innovative Care in Aging at the Johns Hopkins School of Nursing.
He received his MA and PhD degrees in life-span developmental psychology at Syracuse University with a specialization in gerontology, and he completed postdoctoral training in cognitive neuropsychology, epidemiology, and biostatistics at Johns Hopkins.
His research focuses on cognitive aging, prevention science, and public mental health, and has included studies on cognitive interventions with older adults, and the effects of aging and dementia on driving and other everyday functional tasks.
Dr. Rebok currently serves as the Co-Director (with Dr. Roland Thorpe) of the NIA-funded Johns Hopkins Alzheimer's Disease Resource Center for Minority Aging Research (JHAD-RCMAR). He has been a site Principal Investigator of the NIA/NINR-funded ACTIVE (Advanced Cognitive Training for Independent and Vital Elderly) multi-site controlled intervention trial and follow-up study. He also served as Principal Investigator for the NIA-funded randomized, controlled trial of a social engagement intervention called the Baltimore Experience Corps®.
He has published numerous peer-reviewed articles, books, and book chapters on identification of early risk and protective factors on later life cognitive health and daily function; prevention of age-related cognitive decline, memory loss, depression, and disability; and the short- and long-term outcomes of cognitive intervention trials with normal and cognitively impaired older adults. He is a Fellow of the American Psychological Association, Association for Psychological Science, Gerontological Society of America, and the American Institutes for Research. In 2017 he received the American Psychological Association Division 20 award for Mentorship in Aging.
Dorene Rentz, PsyD
Panelist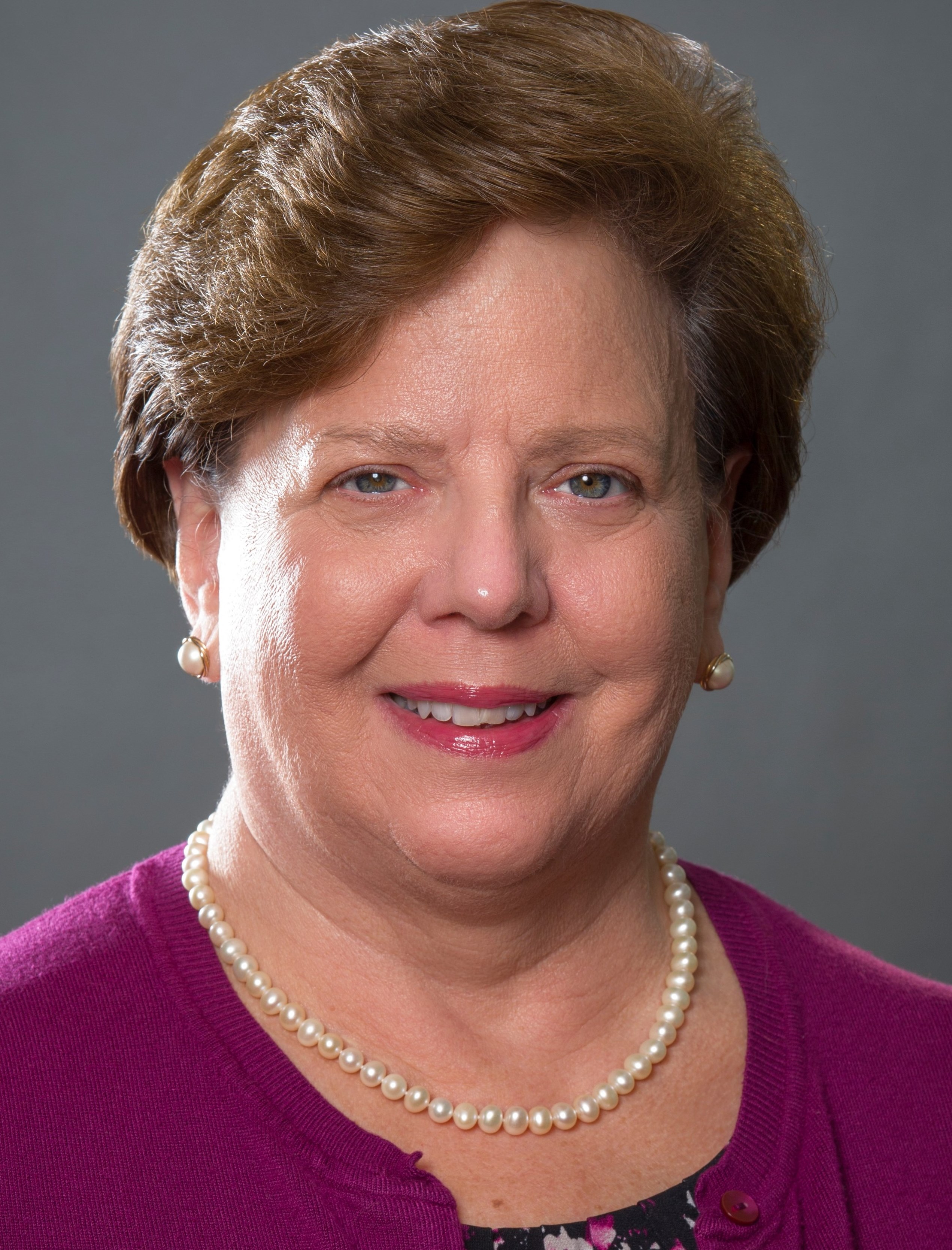 Dorene Rentz, PsyD, is a Professor of Neurology at Harvard Medical School with dual appointments in the Departments of Neurology at Brigham and Women's Hospital and Massachusetts General Hospital, Boston, Massachusetts. She completed her degree in clinical psychology/neuropsychology in 1987 and has worked as a clinical neuropsychologist for 30 years. She serves in multiple capacities as the Co-Director of the Center for Alzheimer Research and Treatment; the Director of Neuropsychology of the Massachusetts Alzheimer's Disease Research Center (MADRC); Director of the Outreach, Recruitment and Education Core and Clinical Core Director of the Harvard Aging Brain Study.
Her research interests include early detection of cognitive and behavioral changes in preclinical Alzheimer's disease using novel cognitive assessments as well as amyloid and tau PET imaging. On an international level, Dorene is involved in designing cognitive outcome measures for secondary prevention trials in AD and is a proponent of validating at-home computerized assessments.
Marcus Richards, PhD
Panelist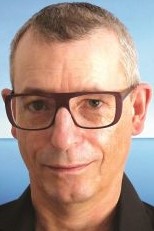 Marcus Richards, PhD, is a Program Leader at the MRC Unit for Lifelong Health and Ageing at UCL, and a Professor of Psychology in Epidemiology at the Faculty of Population Health Sciences, University College London.
He studied Experimental Psychology at Oxford University and obtained a PhD at London University in the physiology of human learning. He has held appointments at Columbia University in New York and King's College London Institute of Psychiatry, Psychology and Neuroscience to conduct research into neurodegenerative diseases of ageing and was one of the first recipients of an Alzheimer's Society Research Fellowship. He joined the MRC National Survey of Health and Development team in 1996.
Stuart Ritchie, PhD
Panelist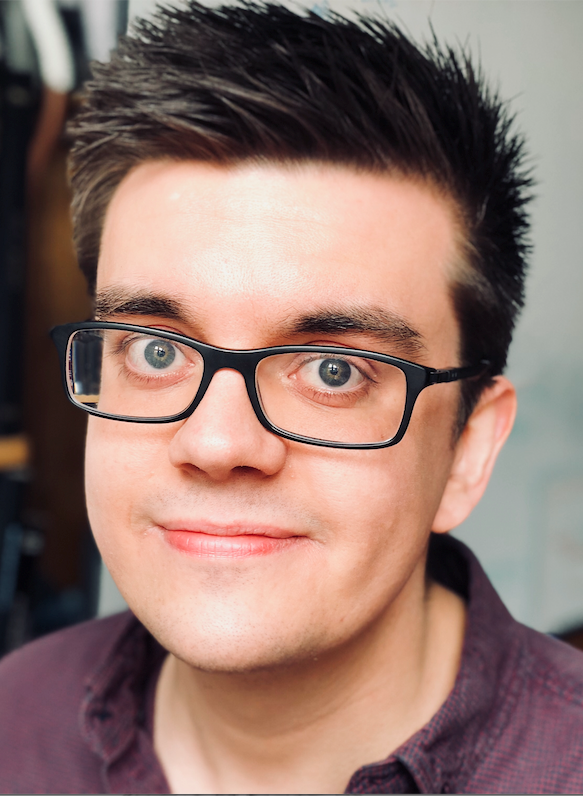 Stuart Ritchie, PhD, is a Lecturer at the Social, Genetic and Developmental Psychiatry Centre at King's College London.
His research focuses on the causes and consequences of cognitive differences between people, and of cognitive changes throughout the lifespan.
Emily Rogalski, PhD
Panelist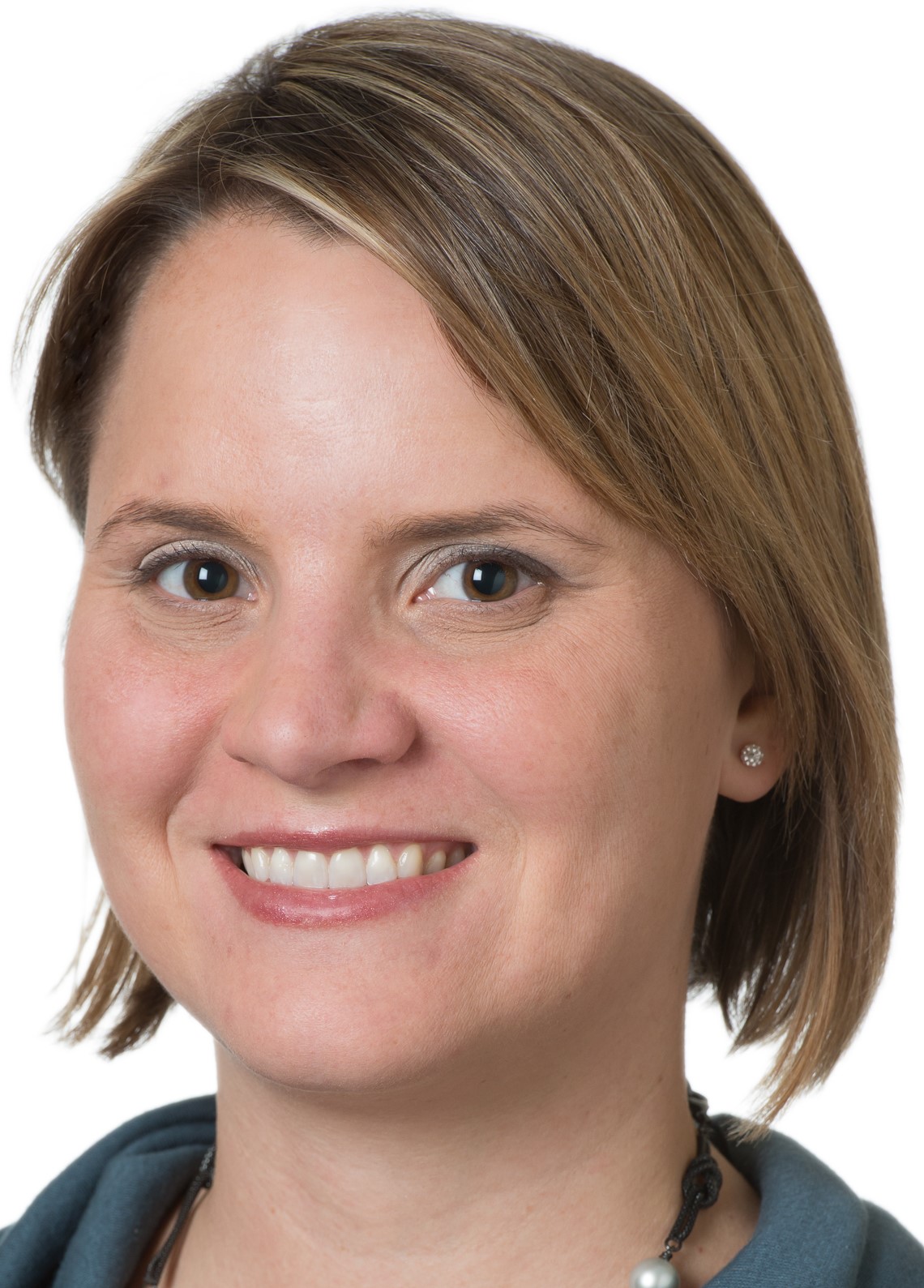 Emily Rogalski, PhD, is a clinical neuroscientist and Associate Professor of Psychiatry at Northwestern University's Feinberg School of Medicine. 
She currently serves as Associate Director of the Northwestern's Mesulam Center for Cognitive Neurology and Alzheimer Disease, where she directs longitudinal research programs on SuperAging, Primary Progressive Aphasia, and Neuroimaging. She has also developed educational programs, support groups, and a person-centered telemedicine intervention for individuals with dementia.
Nikolaos Scarmeas, MD, MS
Session Chair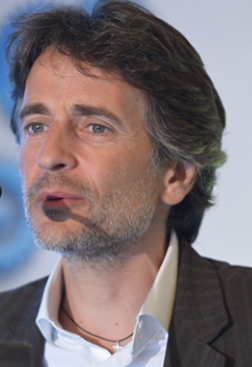 Nikolas Scarmeas, MD, received his MD degree from the Medical School Of National And Capodistrian University Of Athens in 1992. He subsequently completed a 2-year military service and was then employed as a physician in primary care of rural areas of Greece.
Dr Scarmeas came to the US in 1996 and completed a Neurology residency training at Columbia University Medical Center in New York in 2000. He then had a 2-year clinical-research fellowship in the division of Aging and Dementia of the department of Neurology of Columbia Presbyterian Medical Center. After completing his fellowship.
Dr. Scarmeas received a Masters degree in neurology-biostatistics from the Mailman School of Public Health Columbia University. Since 2008, Dr Scarmeas is Associate Professor of Neurology at Columbia University and is involved in clinical, teaching and research activities in the Department of Neurology and the Alzheimer's Disease Research Center at Columbia Presbyterian Medical Center.
Areas of interest include lifestyle, nutrition, diet, cognitive reserve, social activities, intellectual activities, physical activities, exercise, dementia, Alzheimer's, risk factor, protective factor, epidemiology, prognosis.
Prashanthi Vemuri, PhD
Panelist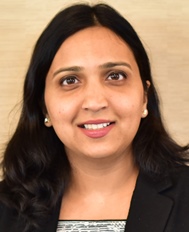 Prashanthi Vemuri, PhD, is an Associate Professor in the Department of Radiology, Mayo Clinic Rochester and an imaging researcher in Mayo Clinic Study of Aging. She has a broad background in engineering and clinical neuroscience, with specific training and expertise in imaging of neurodegenerative disorders. Her areas of research are 1) Investigating mechanisms through which protective and risk factors influence AD imaging biomarkers and outcomes and 2) Developing and validating imaging-based biomarkers to improve the understanding and management of Alzheimer's disease and cerebrovascular disease.
Dr. Vemuri is recipient of the NIH K99/R00 Pathway to Independence grant from the NIA, Alzheimer's Association New Investigator grant award, and was awarded the AFAR-GE healthcare junior investigator award for excellence in aging and imaging research. Her work is supported by the National Institutes of Health (NIA and NINDS).
Kristine Walhovd, PhD
Panelist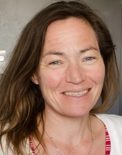 Kristine Walhovd, PhD, is Professor of Cognitive Neuropsychology with a part time position as a researcher at the Department of Neuropsychology, Ullevål University Hospital.  She currently works on understanding the mechanisms underlying different types of change in brain and cognition, and whether and how we ourselves can initiate, enhance or slow them.
Throughout life, our mental capacities and brains are under continuous alteration: some changes are part of positive development, others are debilitating.  Together with colleagues, she is trying to uncover markers and mechanisms underlying changes in brain and cognitive behavior throughout the lifespan. In this effort, we're studying persons ranging in age from 4 to 90 yrs.  She is very interested in understanding normal cognition and brain-behavior relationships throughout the human lifespan, and is also involved in patient studies, for instance on subjective and objective memory complaints, Alzheimer's disease, and drug exposure in utero. Main research methods include, among others, experimental and standardized neuropsychological tests, MRI (mostly morphometry and DTI) and ERP (Event-Related-Potentials)
Lawrence Whalley, MD
Panelist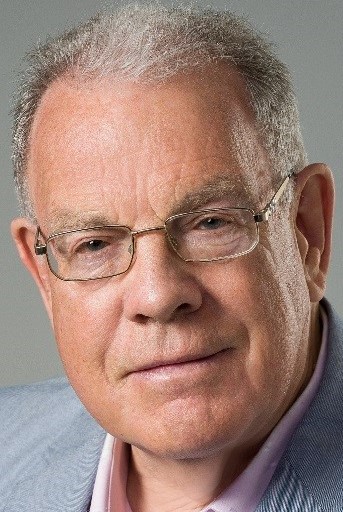 Lawrence Whalley, MD, (University of Newcastle upon Tyne, UK) is trained in general medicine and psychiatry in Oxford and Edinburgh. He completed higher specialist training in psychiatry in Edinburgh before joining the clinical scientific staff of the UK Medical Research Council where he studied genetic and environmental risk factors in early onset dementia.
He completed a national survey of early onset dementias (1966-78), examined the role at a population level of vascular risk factors, kinship and early life exposures. This work led to follow-up of the Scottish Mental Surveys of 1932 and 1947 with long-term studies in Aberdeen, Scotland on 1286 community residents for whom childhood IQ data were archived. With colleagues in nutritional epidemiology, brain imaging, medical sociology and neuropsychology he explored the role of life course exposures in individual differences in brain ageing and dementia. Sharing data with Ian Deary who directed a linked follow-up study in the Edinburgh area, he contributed to enlarged multicenter studies on the molecular genetics of brain ageing and childhood intelligence. With Roger Staff in Aberdeen he devised multifactorial models of cognitive ageing that identified the interplay of original intelligence, sociocultural, personality, lifestyle and nutritional sources of individual differences in cognitive ageing. These analyses are summarized in A lifetime of Intelligence (Deary, Whalley & Starr. 2009, pub APA) and Understanding brain ageing and dementia (Whalley, 2015, pub Columbia Uni Press).
Lon White, MD, MPH
Panelist

Lon White, MD, MPH, is a senior neuroepidemiologist and Principal Investigator on grants from the NIH, DOD, and the Alzheimer's Association (Zenith Fellows Award). The NIH grant funds a cooperative effort with the University of Washington, the University of Minnesota, and the National Institute on Aging, NIH. That project employs data from the Honolulu-Asia Aging Study (HAAS) and the Nun Study to better understand the pathogenesis of brain aging and dementia. Other research looks at risk factors associated with dementia-related brain lesions and the relationship of traumatic brain injury and Alzheimer's disease.
Dr. White received his MD and residency training in Pediatrics from the University of Washington, and his MPH in Epidemiology from the Johns Hopkins School of Hygiene and Public Health. He founded the HAAS as an NIH research contract in 1991 and acted as its Director from 1991-2001, then as Principal Investigator following its conversion to NIH grant support in 2001 until closure of new data collection in 2012.
Robert Willis, PhD
Panelist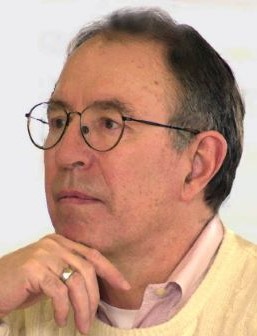 Robert Willis, PhD, was a Research Professor in ISR and professor of economics from 1995 until his retirement in December 2018. 
He served as director of the Health and Retirement Study from 1995 to 2007. He previously held positions at the University of Chicago, the State University of New York at Stony Brook, and the Stanford University.